The Glasshouse
A simply brilliant case-study
When we first met Alison and her team, The Glasshouse hadn't advertised in print for three years, but when they trialed a series of adverts in Time & Leisure they discovered how powerful advertising in a good local magazine can be.
The Glasshouse is a successful medi-spa owned by trained nurse Alison Telfer that started in Clapham, situated just off a busy shopping street. When a supplier offered them some budget to promote their brand they decided to explore their advertising options.
How to create Advertising Success
The Glasshouse tried and tested various local print magazines
Time & Leisure proved to generate the most response
Booked a series of pages in a high profile position of the magazine
Promoted a monthly event
Asked every single inquiry where they heard about the event
They receive between 20-80 responses per month
The advertising is focussed on generating response but rather than asking clients to booking appointments, they offer potential clients the opportunity to meet them first and find out more, creating a strong marketing funnel and building trust.
How to create a Marketing Funnel?
A successful marketing funnel should initially appeal to as many people as possible, you then create a customer journey for them through to point of sale.
The most successful advertising offers a hook, telling readers what to do next. Such as a discount offer, sale event or a reason to visit the website. The Glasshouse prefer not to offer discounts and offer clients the opportunity to go to an event.
Alison and her team had an opportunity to open a second branch in Wimbledon Village. Using the success of their marketing in Clapham, they employed the same principles and engaged their secret weapon… This is how they did it.
Before they opened they ran a three-month advertising campaign.
1
In the run up to their opening they ran a series of advertorials so new customers could get to know the team
2
Their advertising was personal, informative and tackled real reader issues
3
By the time they opened they had generated over 300 enquiries and new clients were waiting for them to open their doors.
A Genuine Unique Selling Point (USP)
Alison has an excellent reputation in the cosmetic industry and is much-loved by her patients. Her professional reputation and strong client relationships makes her a super strong USP for the company, clients specifically come to the clinic because of Alison.
So using their 'USP' we designed an advertorial double page spread that allowed new customers to 'meet' Alison and learn about the services her team offers. The written style was personal, informative, helpful and tackled real problems that our readers experience.
And of course they promoted their signature event, a launch event with a fantastic goody bag, what is there not to love? Our readers agreed.
Targeted, Specific And Provides A Genuine Solution For Readers
Often advertisers want to promote all their services in order to get a better response, however we often see that adverts that target our readers with a solution to one problem can generate a far higher response rate.
In an age where people are bombarded by messages you have an instant to capture their attention. The title of this advert targets a specific market with a solution that can be resolved during the little time they have. Genius!
Five Secrets To The Glasshouse's Success With Time & Leisure
They always book a page campaign on a series
Promoting the right product to their target market
Strong call to action – a free event is offered every month
Took the date off their advert to give it a wider appeal
They ask every single new enquiry where they heard about them. You can't visit the clinic unless you've answered the question!
The Time & Leisure brand is highly recognised and valued by readers
Time & Leisure magazine is a dynamic independent publishing company with over 20 years of publishing success.
81% repeat advertising bookings
Connect with us
Keep up to date, to the second, with our latest news via Twitter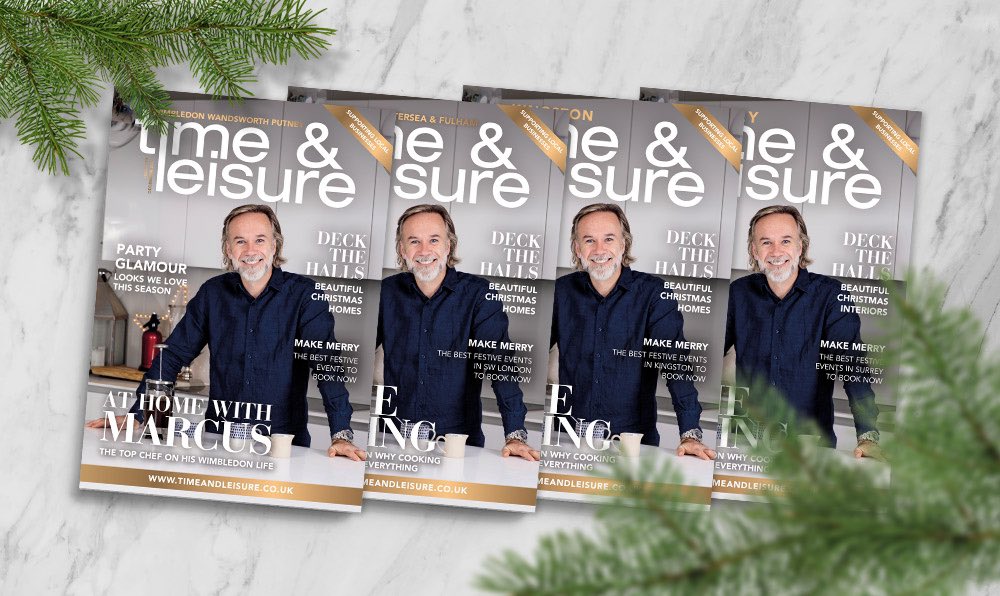 Get in touch
We would love to talk to you about creating a successful advertising campaign that delivers your business response and growth, so please contact us to start the conversation.