How to increase conversions on your website
Find out how to increase website conversions with Lucy Kane, Creative Director and Owner of Time & Leisure Media
Wednesday, June 9th at 12pm
Could your website be working harder for you? Our one hour creative workshop will walk you through step by step how you can improve your customer journey. Discover how to generate more leads, engage more customers, increase spending on your site through creating a customer experience that will engage and reward them for using your brand. Lucy Kane will show how you can increase conversions on your website to support your business goals.
You'll learn how to follow a content framework to guide your customers on their journey and and see case studies of businesses that have changed their website to generate lots more business.
Lucy Kane, Owner of Time & Leisure Media and Design Agency Creative Director has been working with business for 25 years to help them communicate their messaging effectively to audiences and deliver business growth. 
12pm, Wednesday, June 9th
The Time & Leisure brand is highly recognised and valued by readers
Time & Leisure magazine is a dynamic independent publishing company with over 20 years of publishing success.
81% repeat advertising bookings
Connect with us
Keep up to date, to the second, with our latest news via Twitter
timeandleisure
@timeandleisure
We loved seeing so many of your at our event - How to increase your online conversions. Thanks to
@lucykane
for walking us through some top tips. Let us know if you would like more about our website design services lucy.kane@timeandleisure.co.uk
https://t.co/wvmOlSmgqF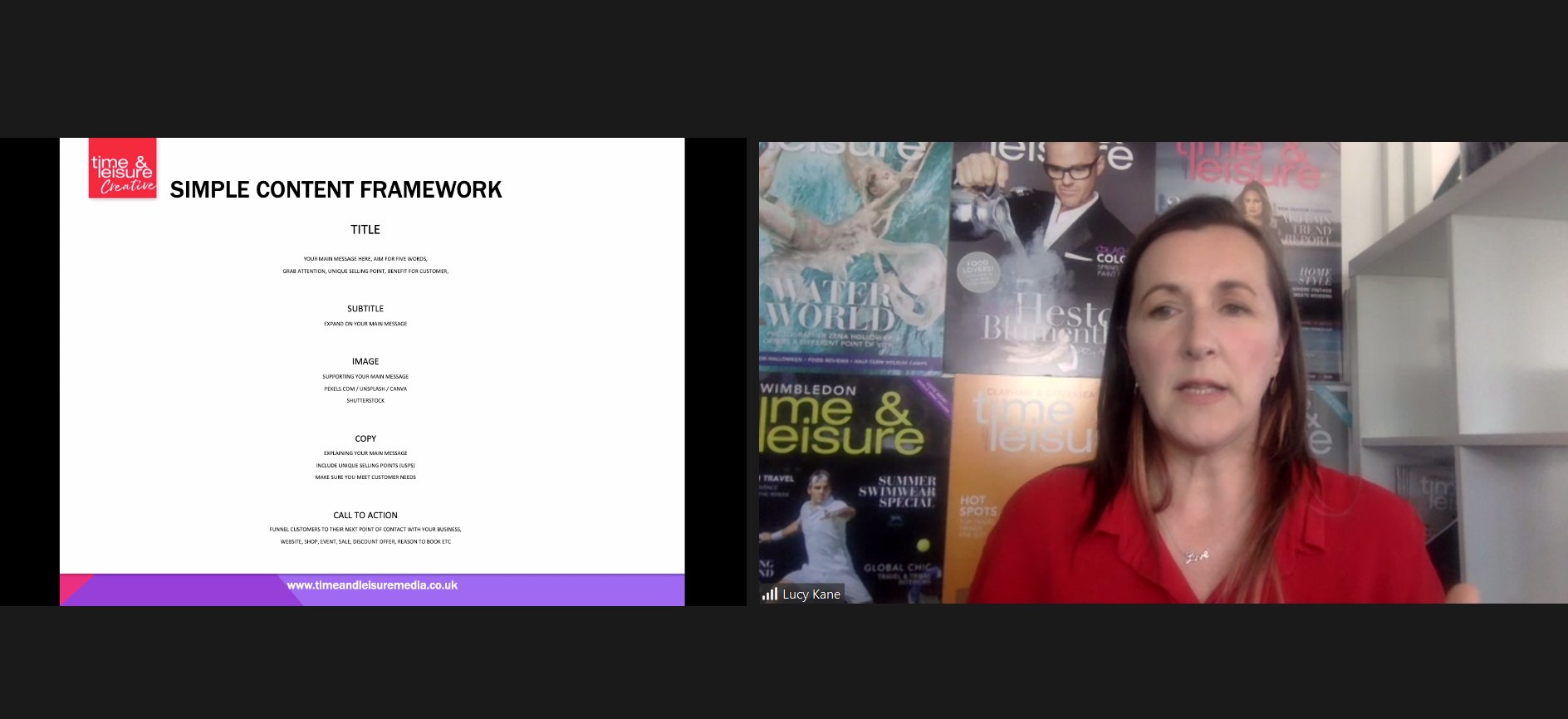 Get in touch
We would love to talk to you about creating a successful advertising campaign that delivers your business response and growth, so please contact us to start the conversation.