How to Ace Zoom Meetings Masterclass
Live Virtual Masterclass:
How to Ace Zoom meetings
Look and sound good on camera with the impact guru Esther Stanhope
For the next in Time & Leisure's confidence masterclasses, we're helping you become an on-screen sensation - even if you're in your PJs from the waist down!
SO please do join us from the comfort of your own home, enjoy a cuppa (or something stronger) and come to our virtual masterclass.
May 13th 2020 at 1.15pm-2.15pm (log in from 1pm)
Esther's Practical Tips Will Help You
– Exude confidence in remote meetings & look good on camera!
– Learn tips TV professionals use to help you succeed on screen
– Master the art of engaging with audiences even when you're virtual
– Look, sound and feel confident at all times using body language & non-verbals
– Master the art of flattering camera angles for VCs
– Feel a little bit fabulous being connected with like minded professionals!
Regular expert & host, Esther Stanhope, The Impact Guru is an international speaker and award winning author who's helped Hollywood stars (remember she's interviewed George Clooney), Politicians and Business Execs radiate charisma live on air at the BBC. She knows how to help you look, sound and feel good via the video lens
Esther has spoken to thousands of leaders all over the world – many very senior and seemingly confident. She knows all about imposter syndrome, the voice of doubt, juggling parenting and most importantly HOW to boost confidence and physical presence!
You'll will walk away with practical tips you can apply immediately into your new working-from-home life
PLUS Get £5 off a signed copy of Esther's award winning business book of the year!
Our lunchtime masterclass is designed for busy women in business who want to build their personal brand. Esther is a brilliant speaker who has coached a huge variety of people from TV interviews to business presentations.
Esther's brilliant book Goodbye Glossophobia will help banish your fear of public speaking. Full of top tips and practical advice, it's been nominated for business book of the year.
Book onto our lunchtime masterclass and get £5 off a signed copy of Goodbye Glossophobia.
Wednesday 13th May, 2020, 1.15PM -2.15pm, live from 1pm
The masterclass will take place via Zoom, once you've booked your place you'll be sent a Zoom link. Before the session you'll receive an invite to the event and we'll be online live from 1pm. You'll be invited to ask questions whilst we're live whilst on air via the chat functionality.
See you there
Lucy x
The Time & Leisure brand is highly recognised and valued by readers
Time & Leisure magazine is a dynamic independent publishing company with over 20 years of publishing success.
81% repeat advertising bookings
Connect with us
Keep up to date, to the second, with our latest news via Twitter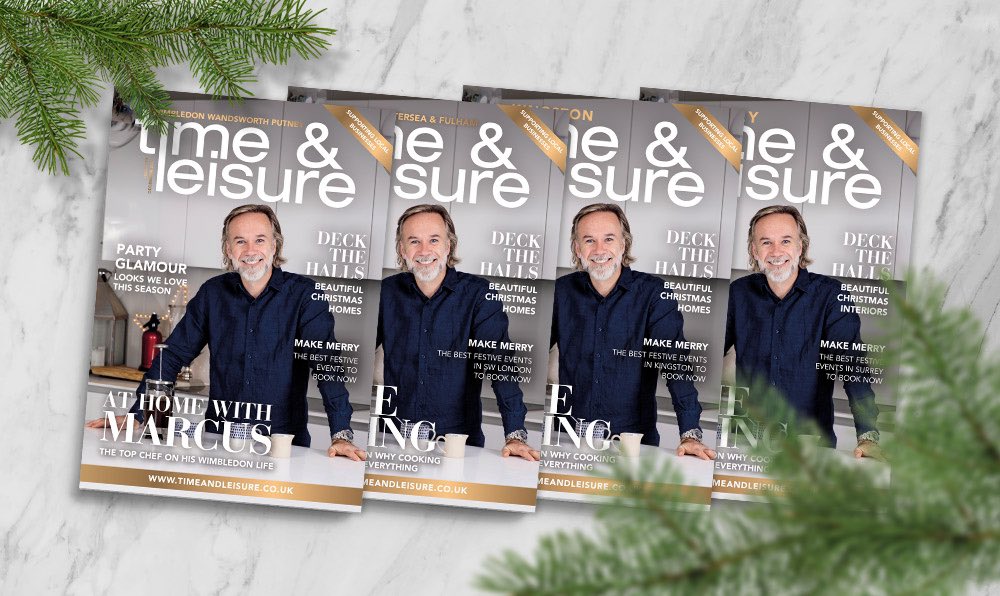 Get in touch
We would love to talk to you about creating a successful advertising campaign that delivers your business response and growth, so please contact us to start the conversation.