Wandsworth Arts Fringe
Wandsworth Arts Fringe is a brilliant festival including arts, theatre and lots of amazing events to go to on our doorstep – everything our local, cultured readers love, which is why we're delighted to be media partners for 2018.
With the excitement building – we interview festival producer Cath Mattos
In a nutshell – what is the fringe all about?
Wandsworth Arts Fringe is an annual two-week arts and culture festival, 5th to 21st May – over 170 events across 64 sites. All types of artforms all across the borough. Now in its 9th year, we expect 17,000 people to engage with the Fringe's programme, consisting of both free and ticketed events.
What can people expect to see at WAF this year?
We have so many exciting events and shows for May 2018. There are plenty of free family events in parks around the borough and children shows. We have a literary programme in Waterstones on St Johns Hill and the Balham Bowls Club. Fragility Takeover the Arches at St Marys Church, Putney and The Cats Back,Wandsworth Town leading a cutting edge programme of theatre and comedy all at affordable prices. The circus is coming to town in a big way for #WAF2018.
We see you are celebrating the 250th Anniversary of the circus this year. Tell us more:
It's a big year for circus at WAF. It's 250 years since the first circus was staged by the impresario Philip Astley, near Waterloo and to celebrate this, Pitchbend Productions will erect The Big Top in Battersea Circus Garden at Shillington Gardens near Clapham Junction. This will host some of the most awe-inspiring acts around including the craziest, funniest and acrobatic family of misfits The Hogswallops, the multi-discipline acrobatics and contemporary circus company who combine high level acrobatics and physical theatre with live music. The Big Top highlight is Fauna, showing astonishing skill and inventiveness on stage: five young and superbly talented acrobats draw on the parallels between human and animal behaviour in this exceptional and award-winning piece
Making arts accessible to all is high on the agenda – tell us about the free events:
The Big Art Picnic comes to Heathbrook Park and Tooting Bec. Created by WildCity artists, they will invite participants to build a giant, interactive tunnel installation as a unique overground extension of the Northern Line and then picnic in their own construction.
Be:U Fest is a young people's programme focusing on opportunities for both abled and disabled young people,  The BE:U Fest is a festival where young people of all abilities can showcase their talent. With dance, theatre, visual art, a music stage and a quiet, multi-sensory space, come and discover this new event, where raving meets inclusivity.
Flagz Carnival! where you can join the award-winning Flagz Mas band for yet another spectacular day of Carnival at York Gardens. Bring all the family and get into the Carnival spirit, enjoy performances, costumes, workshops and the best Caribbean rhythms.
Tell us about venues this year?
We have 64 venues in total across the borough of Wandsworth which include outdoor and pop up spaces as well as many cafes, pubs, community spaces and libraries. Check out our venue directory for details.
Fragility Takeover will be hosting a large number of our shows across their three venues for #WAF2018. Fragility is an award-winning partnership of performers based in London. Tucked underneath Putney Bridge, The Arches pop-up theatre space returns with the exciting addition of The Tent, a purpose-built comedy venue. Their unique spaces boast award-winning theatre, cutting-edge performance art and the best of Fringe comedy, including weekend programmes of kids' entertainment. For the adults, don't forget the pop-up bar…
What is WAF on Wheels?
We will be bringing the fringe to the high streets of Wandsworth on the first two weekends of May with WAF on Wheels, a showcase programme of the best of the Fringe on the touring venue, The Errant Stage, so look out for the big red van.
How can people support the festival?
People can support the festival by going to as many events as possible and spreading the word through their networks.
Wandsworth Arts Fringe
5 – 21 May 2018
The Time & Leisure brand is highly recognised and valued by readers
Time & Leisure magazine is a dynamic independent publishing company with over 20 years of publishing success.
81% repeat advertising bookings
Connect with us
Keep up to date, to the second, with our latest news via Twitter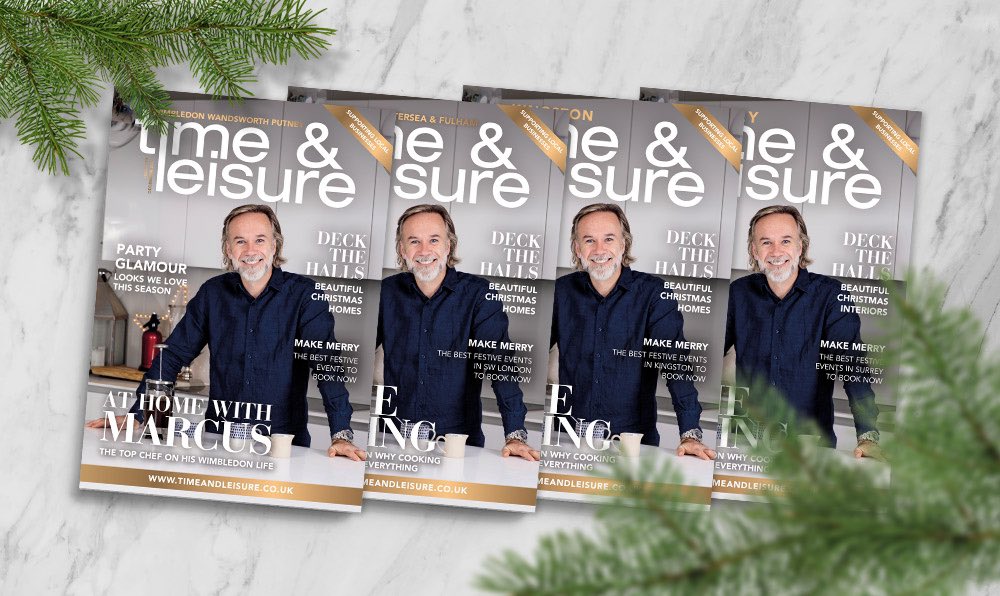 Get in touch
We would love to talk to you about creating a successful advertising campaign that delivers your business response and growth, so please contact us to start the conversation.