Coronavirus update
Coronavirus update from Lucy Kane, Owner & Publisher of Time & Leisure Magazine
I hope you're well and staying safe in these challenging and unprecedented times. Thank you to all the readers who sent messages, delighted to receive their April edition before lock down was enforced. Our offices are now closed and the team are working from home. Since many local businesses have been forced to shut, we've taken the difficult decision to put our print magazines on hold for the month or two until we're all back, with a Special Summer edition. In over 21 years we have never missed a month so it was an incredibly emotional decision.
In the meantime, it is our mission to support our very valuable and dedicated local independent businesses as much as possible. During these incredibly difficult times, our team is staying connected with local residents and supporting communities. Our website is a local hub for information, providing inspiration for readers Staying In and it's receiving high volumes of traffic. We've been helping support and promote the work of local charities as they are looking after the needs of local people. We're launching a local news Coronavirus update page where you can find local stories that show some of the amazing initiatives supporting those in need during the pandemic. If you have a story or new service you'd like to tell people about please email me so we can share this for you.
Our weekly newsletter is packed full of inspiration and ideas for residents to help them to adapt to their new normal of Staying In. Everything you need from fantastic local food delivery companies, entertainment for the kids, virtual arts experiences, home schooling, making your home a safe sanctuary or simply making your home office work.
FREE DESIGN CONSULTATIONS
Some of our clients are closing for a while and others are diversifying, but nearly all are now thinking, planning, creating, adapting, using this time to rethink their business strategy. We are seeing innovative new ideas, great local independent businesses offering deliveries or virtual services. Others are rethinking their branding and design, redesigning their website and many are now planning their 'come back' marketing.
To help support businesses at this time, I am offering free design consultations via zoom to any business who would like to improve their marketing. You can use this session to understand how to gain more response, target new customers and make more of an impact. With over 20 years marketing experience to our incredible readership in SW London and Surrey, I can help you unlock the potential of your business, gain new high net worth customers and move your business up to the next level.
However your business is managing through these challenging times, we would love to support you. Whether you have been busy helping the local community, have launched a new service, would like some marketing advice or would like some help planning your advertising campaign, my team and I are here for you.
So please do get in touch and please stay safe.
Lucy
lucy.kane@timeandleisure.co.uk
Owner/publisher of Time & Leisure
Photo by Glen Carrie on Unsplash
The Time & Leisure brand is highly recognised and valued by readers
Time & Leisure magazine is a dynamic independent publishing company with over 20 years of publishing success.
81% repeat advertising bookings
Connect with us
Keep up to date, to the second, with our latest news via Twitter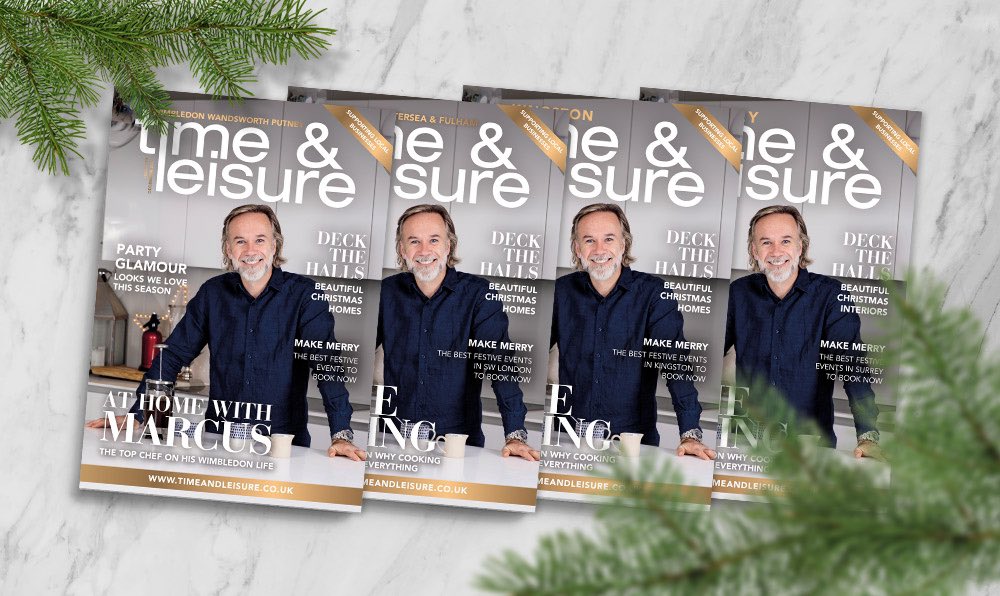 Get in touch
We would love to talk to you about creating a successful advertising campaign that delivers your business response and growth, so please contact us to start the conversation.