The leafy green spaces of Wimbledon, Putney & Wandsworth attract influential, wealthy professionals and families looking for spacious homes, whilst enjoying the cultural benefits of London.
Our sophisticated, educated readers actively enjoy the arts; theatre, exhibitions and classical music. A strong sense of community can be found with residents who choose to bring up their families in these fashionable neighbourhoods that benefit from top schools on their doorstep. Wimbledon Village attracts some of the highest earners in the country who enjoy the balance of a relaxed, cultural home life.
Residents are hugely loyal to our Wimbledon magazine, families have grown up reading it over the past 21 years.
World-class sporting events bring a spotlight on these areas, drawing the attention of the world. This attracts wealthy visitors to both holiday and live. SW London attracts an International crowd looking for places to eat and drink, shop and be entertained.
Wimbledon Tennis is a huge draw in June as tennis players book local houses to stay in, local restaurants boast about which tennis player popped in and shop windows enter a Wimbledon competition. Our Wimbledon magazine is the only publication that is available inside The All England Lawn Tennis Club in the most exclusive of clubs – the members room.
The ever-popular annual event Putney Boat Race brings crowds to the shore of the Thames as the race starts by Putney Bridge. Putney bars and pubs are filled with excitement
Reader Testimonials
Time & Leisure has a loyal readership who read the magazine cover to cover and keep their copy until the next one arrives. Meet some of our readers…
Banstead, Surrey
"I just love receiving my Time & Leisure"
Heather
Wimbledon
"I moved to Wimbledon with my family over 20 years ago and have been reading Time & Leisure magazine every month since then"
Stephanie, SW19
Kingston
"I read Time & Leisure cover to cover – a great local magazine"
Vanessa
Connect with us
Keep up to date, to the second, with our latest news via Twitter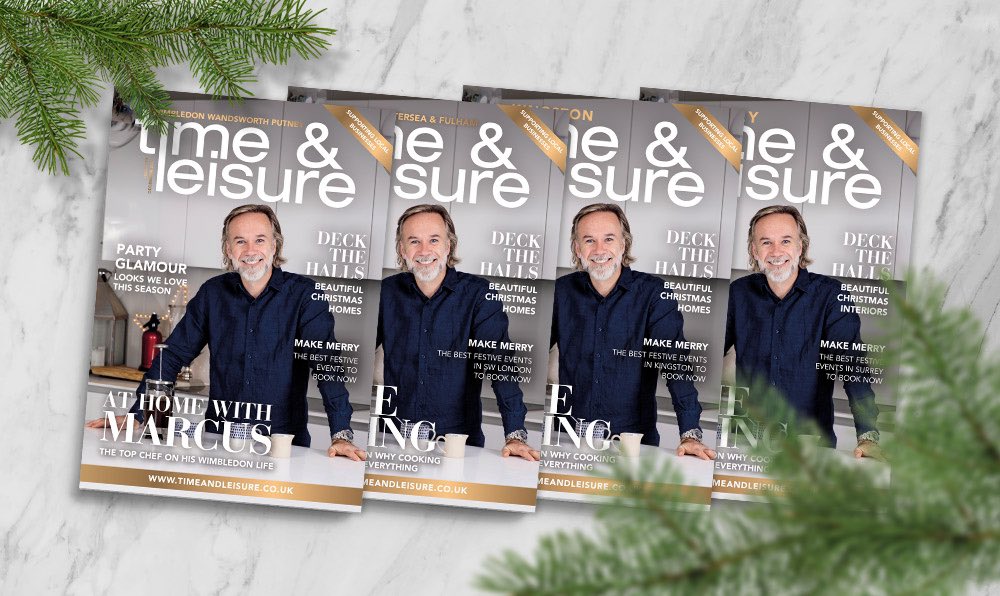 Get in touch
We would love to talk to you about creating a successful advertising campaign that delivers your business response and growth, so please contact us to start the conversation.