5 top tips to improve your marketing on 2022
Get ahead for 2022 with these 5 top tips for your marketing
1. Create a simple plan for the year ahead  
If you google marketing plan, you will find lots of word or excel templates. Don't worry you don't necessarily need to fill in a marketing strategy document.  
The point is that you know your business better than anyone else.  Think about your busy times and make sure you are planning marketing activity and giving yourself plenty of time to get everything ready.  
Conversely, if there are quiet times in your business – think about running promotions then to drive new business.   
2. Apply the 60-40 rule  
It is tempting to put all your marketing budget into promotions and offers to tempt enquires and customers. But this will only create short term responses and you will find that you are continually having to repeat these campaigns. Marketers abide by the 60-40 rule with 60% of budget going into long term brand building with 40% on immediate activation.  
Investing in your brand over time will ensure that your activation campaigns in the future are even more effective.  
3. Build your brand with good design  
Whatever marketing mix is right for your business, your brand needs to be at the heart of it. Treat every engagement with a potential customer as you would a face to face meeting. You want to give the best impression possible and leave an accurate impression of your business.  
Whether your business is fun and funky, sincere and solemn– good design can translate that into the customer experience. 
4. Create compelling CTAs  
A call to action or CTA is one of the most important concepts in marketing. This is telling your audience what you want them to do as a result of your marketing campaign.  
Want the phone to ring for people booking appointments? Make sure your phone number is prominent in all your materials.  
Is your website set up for new business? Direct responses to a specific web page which is tailored to the campaign. 
5. Track, track, track  
Make sure that you capture any activity that results from your marketing – this will ensure that you can keep improving your marketing.  
Online you can set up specific landing pages and add google analytics for free to your site. But you can also track the impact of any printed materials.  
Custom URLs, specific phone numbers, unique discount codes for online purchases and QR codes are all great ways to track how many people take action on your printed materials. 
We know that running your business s time-consuming and it can be tough to find the time to plan ahead. But applying these 5 simple tips will help you get ahead.  
Talk to us to find out how we can help your business grow and generate new leads. Our media consultants will help you understand how to promote your business successfully in print and digital media. Most importantly they will show you create how to effectively use your marketing budget to reach new customers. We run regular advertising workshops for advertisers to show how to get the most response from your advertising. 
Our professional creative design agency can also help you create professional and engaging marketing material. Our team's experience in design and knowledge of the local audience will help you generate new business leads. We offer a design and marketing consultation to analyse the opportunities for your brand, so please contact us to book an appointment. 
Call XXXX XXXXX or email XXX@timeandleisure.co.uk  
The Time & Leisure brand is highly recognised and valued by readers
Time & Leisure magazine is a dynamic independent publishing company with over 20 years of publishing success.
81% repeat advertising bookings
Connect with us
Keep up to date, to the second, with our latest news via Twitter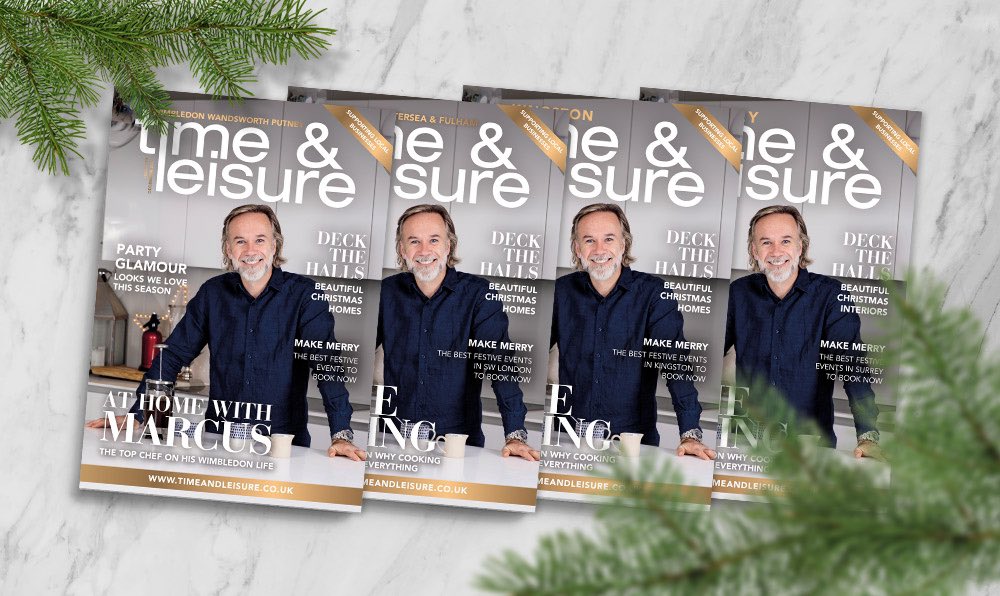 Get in touch
We would love to talk to you about creating a successful advertising campaign that delivers your business response and growth, so please contact us to start the conversation.