Creative design agency
From creation to delivery
Professional creative design
building and enhancing your brand
With design that connects
and speaks to your customers
Discover our creative team of designers, content writers, social media specialists, photographers and marketing experts
Design review
If you have a project you're thinking about, we offer a design review with your team to assess your options and suggest creative solutions for you to move forward. We hope you'll like our design ideas so much that you'll choose us as your creative partner.
Branding
The quality of your business is reflected across all your marketing materials. Our team will have your brand at the heart of all we create for you. We create content and design across all your channels and environments, from your website to external print and media channels, events, and social media. Your core brand messages will be valued whilst being fresh and engaging.
Creative content team
When you choose a creative design agency, you have a team of experts you can use when you need them. We have a team of qualified journalists who can create content in your business field that is professional and delivers your key messages. Our marketing team can help you build a strategy and delivery plan that supports your business goals. Your content can be multi-purposed across print, online, video and events.
---
Contact us
Speak to our team to find out how your business can benefit from working with our professional creative design agency.
Contact Mike Reed on 07989 442483 or 020 8545 6777
---
Time & Leisure Magazine was established in 1997. Our media portfolio includes local lifestyle magazines, websites, newsletters and creative design agency. The magazines are delivered monthly to carefully selected homes, reaching affluent audiences across SW London and Surrey.
www.timeandleisure.co.uk
14 The Apprentice Shop, Merton Abbey Mills, SW19 2RD
Reader Testimonials
Time & Leisure has a loyal readership who read the magazine cover to cover and keep their copy until the next one arrives. Meet some of our readers…
Banstead, Surrey
"I just love receiving my Time & Leisure"
Heather
Wimbledon
"I moved to Wimbledon with my family over 20 years ago and have been reading Time & Leisure magazine every month since then"
Stephanie, SW19
Kingston
"I read Time & Leisure cover to cover – a great local magazine"
Vanessa
Connect with us
Keep up to date, to the second, with our latest news via Twitter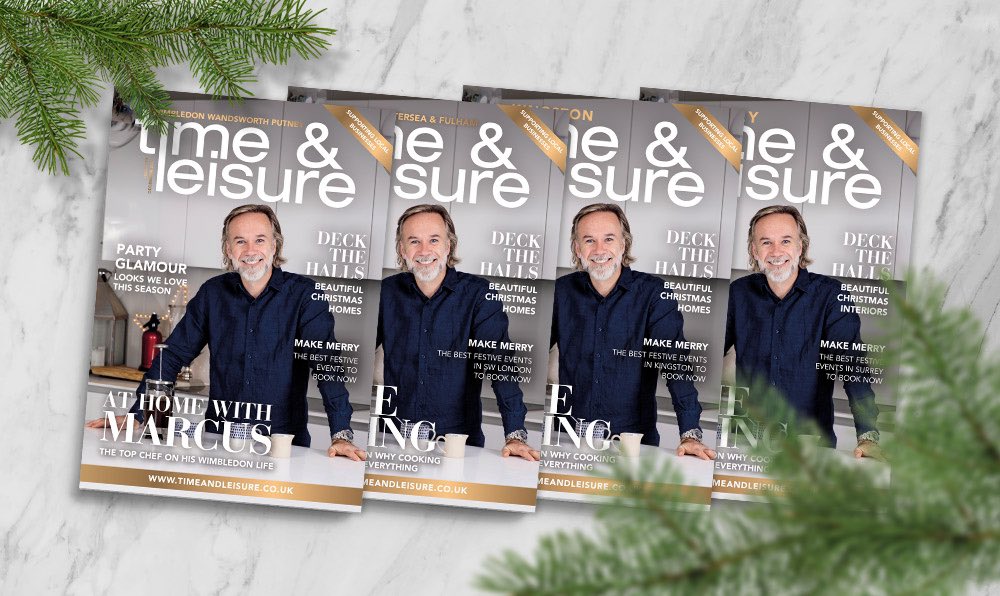 Get in touch
We would love to talk to you about creating a successful advertising campaign that delivers your business response and growth, so please contact us to start the conversation.